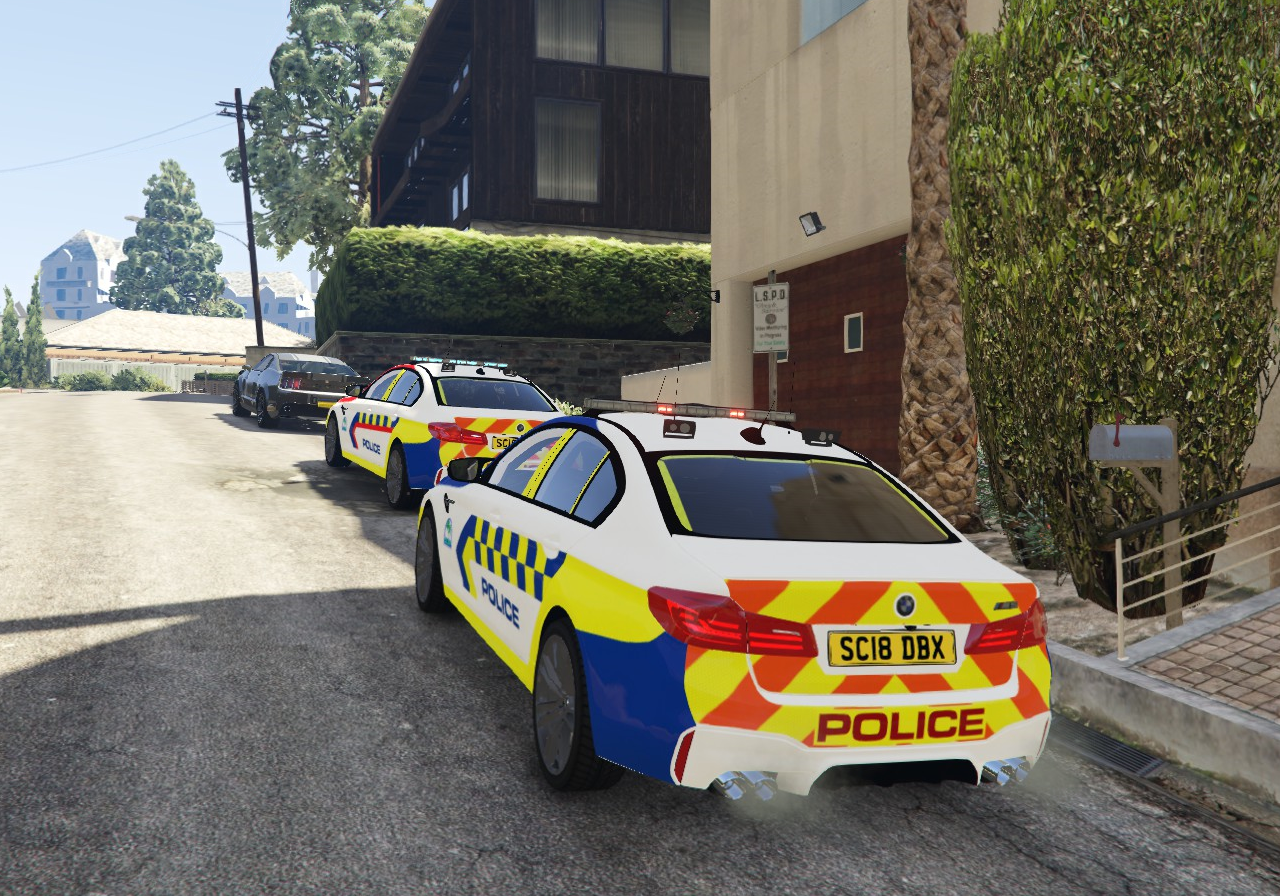 After a long time (and a broken computer) away from GTA V, I finally get to do a patrol on the streets of Los Santos. While I'm not quite back to filming just yet, it's great to back out on patrol. After successfully detaining a person with a knife in Vinewood, my officer from the GLSP's Roads Policing Unit was called to assist a Priority Response Team officer, who was making a traffic stop a short distance away.
Things quickly took a turn for the worse when the driver lept from his vehicle, firing a sub-machinegun at the officers, critically injuring the PRT officer who was attempting to return fire. The RPU officer took cover behind her vehicle, activating her panic button. Armed Response Units from the Greater Lost Santos Police, Military Police and the National Transport Police were quickly on-scene and engaged the offender.
The road was closed while SCE conducted an investigation into the incident.