Blaine County Police
The Blaine County Police is responsible for policing the towns and rural areas of Blaine County. Located outside of Los Santos, Blaine County is a mix of desert and brush terrains, with unique problems that need to be tackled!
The force is split into 2 policing divisions: The East Division, based at Sandy Shores, is responsible for policing the East and South of the county. The West Division is based at Paleto bay, and polices the North and West. Additional, there are the 2 specialist divisions of the Roads Policing Unit and the Firearms Unit.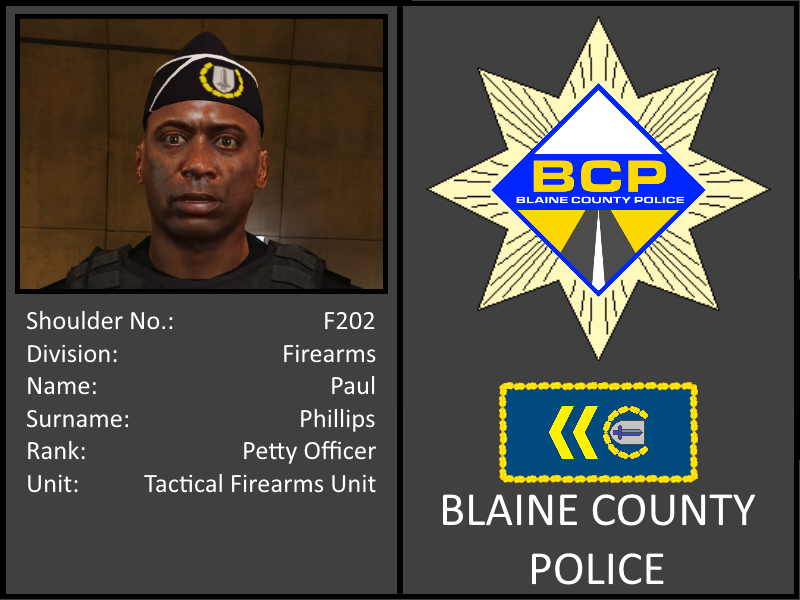 | | |
| --- | --- |
| Patrols | 1 |
| Pursuits | 2 |
| Armed Incidents | |
| Arrests | 4 |
| Fines | |
| Incidents | 5 |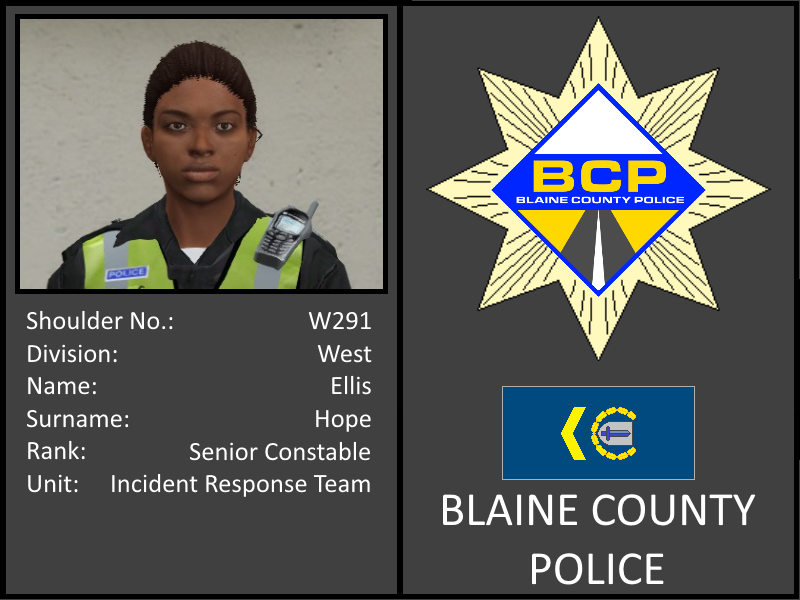 | | |
| --- | --- |
| Patrols | 1 |
| Pursuits | |
| Armed Incidents | |
| Arrests | 2 |
| Fines | |
| Incidents | 2 |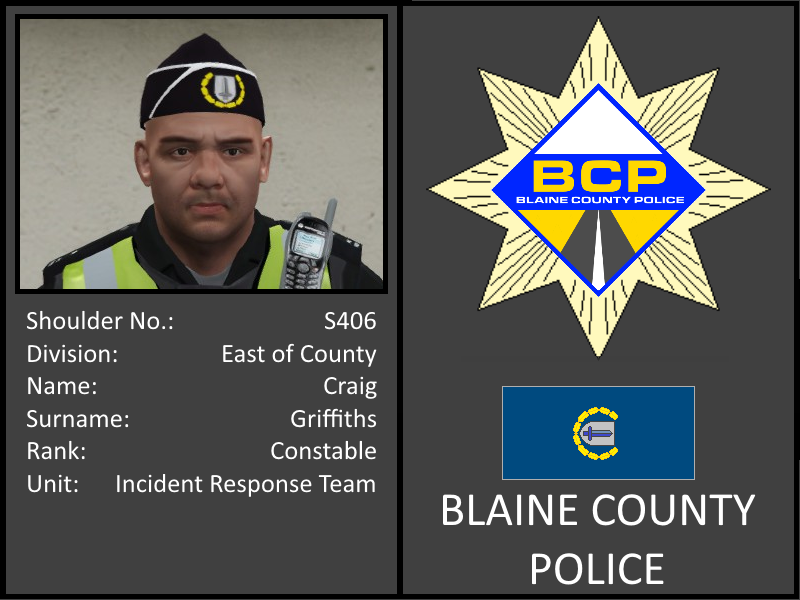 | | |
| --- | --- |
| Patrols | 1 |
| Pursuits | 2 |
| Armed Incidents | |
| Arrests | 5 |
| Fines | |
| Incidents | 3 |