Coast Guard
The Coast Guard is a national police and emergency force split into two parts. the Emergency side sports an orange and silver livery, and performs coastal and sea lifesaving operations.
The black and yellow livery is worn by the policing arms of the Coast Guard. This specialist armed police force is used to police the access routes into the country, and in particular the seas. They have a fleet of police cars and boats to accomplish their versatile duties.
Following the death of Divisional Commander Bold earlier in the month, the Force Commander of the Coast Guard has elected to promote Captain Lewis Ormiston to the position of Divisional Commander to the Liberty City Division .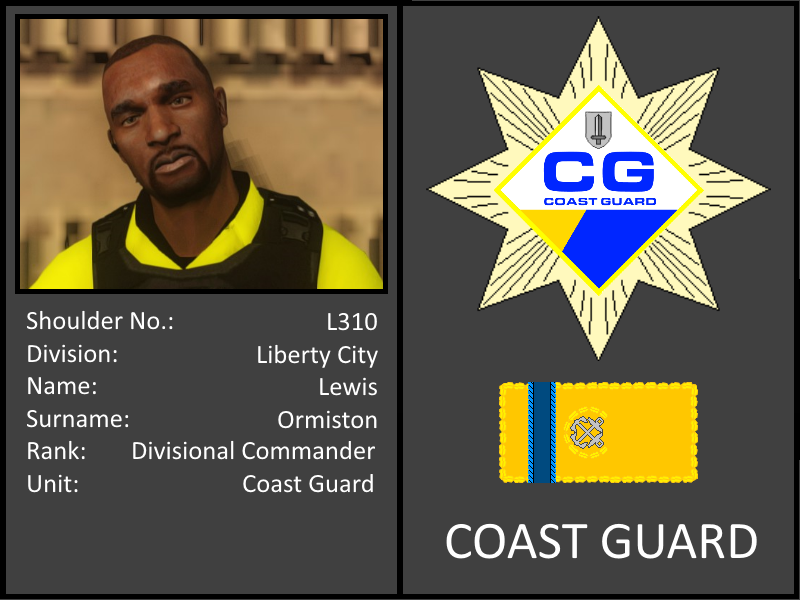 | | |
| --- | --- |
| Patrols | 1 |
| Pursuits | |
| Armed Incidents | 1 |
| Arrests | |
| Fines | |
| Incidents | |
2017.06.11 –

Promoted to the rank of Divisional Commander of the Liberty City Division of the Coast Guard
For continued service in their role as a Commissioned Officer of the Coast Guard, the following officers have advanced in their ranks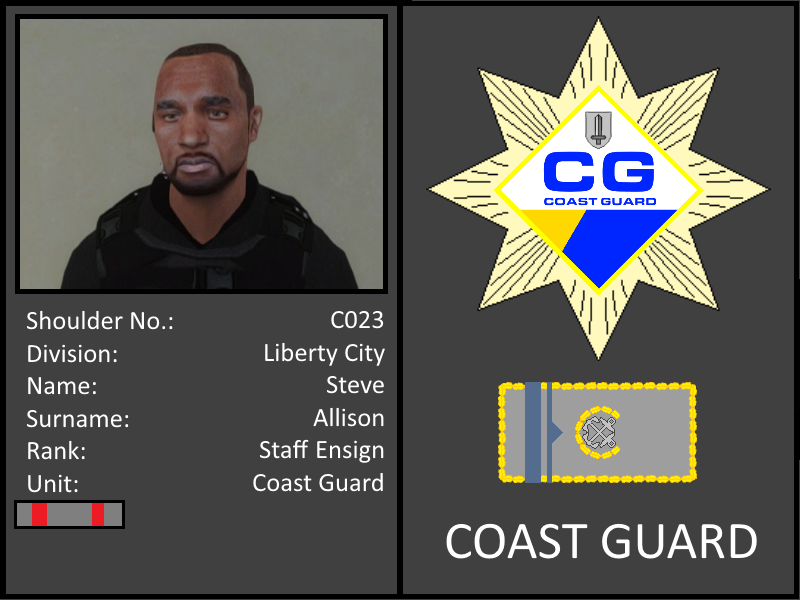 | | |
| --- | --- |
| Patrols | 2 |
| Pursuits | 3 |
| Armed Incidents | 1 |
| Arrests | 4 |
| Fines | 1 |
| Incidents | 4 |
2017.06.11 –

Advanced to the rank of Staff Ensign